Posted on
By Allison Hurd & Trina Craven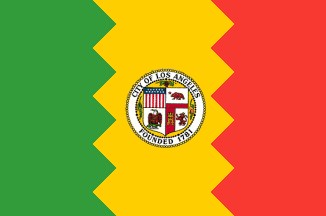 California Los Angeles Mission
Generally, the weather is pretty nice. Nights and winter can get cold but not too extreme.
Clothing:
Many skirts/dress are too thin and will show your garments which is super awkward. Slips were like super essential for everything sister.
Shirts/tops made out of cotton or thick knit material that will not require an undershirt:
You will hate having to layer a bunch especially when its hot outside and you have to do a lot of walking. Shirts that are too thin are also annoying because you cannot wear then without something underneath and your "somethings for underneath" will always be dirty. It's just a hassle to layer and find stuff to cover! You just want to be able to throw something on! Definitely get shirts that you can wear on their own.
Dresses and skirts that go PAST your knee:
They can't just barely hit knee or mid knee they need to go past, otherwise when you're sitting or bending or etc you'll feel really uncomfortable when too much shows. I would avoid pencil skirts for your mission they are rarely long enough and usually too tight. It'll make you feel self-conscious and uncomfortable and it's hard to work all day when you feel that way.
Cardigans that match anything:
You don't need a lot but at least a few. It gets chillier at night and you'll have to attend meetings at church building that will ALWAYS BE COLD.
For the winter...